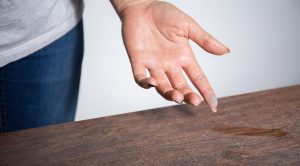 Sometimes it feels like Asheville is under construction. Cranes have become almost as iconic a part of the skyline as the hotels and mountains. Buncombe and Henderson counties comprise one of the fastest-growing regions in the state. People are moving here rapidly for many reasons, including: 
The access to thousands of miles of hiking and mountain biking trails

Rivers in creeks in which they can go fishing, kayaking, tubing, and paddleboarding

Hundreds of unique and pristine waterfalls and swimming holes 

The incredible display of color when the leaves change in fall

Comfortable temperatures and pleasant weather throughout the year 

Unique shopping areas and craft restaurants 

Art galleries and entertainment venues 

Career opportunities with large corporations and small businesses in every town and city in the region
To accommodate an influx of new people, there are new apartment complexes, office buildings, and homes being built every day. At the same time, it seems like they can barely keep up with the demand. Once construction is finished, contractors and builders need to be able to move on to the next project as quickly as possible. Nevertheless, it is vital to ensure the construction site is cleaned thoroughly for the sake of completion, client approval, and customer referrals. Asheville Cleaning Company can help ensure your post-construction checklist is complete to the delight of property owners and clients. 
Post-Construction Cleaning Checklist Asheville, NC
In order to ensure your construction site is clean and tidy, make sure your checklist includes all of these tasks:
Gather and dispose of paper, sheeting, and tape remains

Pick up every nail, bolt, screw, staple, and other pieces of hardware

Start dusting every area from top to bottom

Don't forget details like bulbs and light fixtures

Cleaning inside and outside of every cabinet, drawer and appliance

Check all closets, cabinets, pantries, drawers, etc. for dirt and debris

Disinfect all surfaces

Thoroughly wipe down and clean baseboards and trim.

Carefully wipe smudges off walls

Towards the end of cleaning go around and wipe your finger across surfaces to see if any dust has resurfaced.

Clean flooring thoroughly
If you are looking for help with a post-construction cleaning project, trust the team at Asheville Cleaning Company. For many years we have been cleaning commercial and residential construction sites with earth-friendly practices, non-toxic cleaning solutions. We make sure all client's standards are met when you hire for post-construction cleaning. If you are interested in our cleaning services in the Asheville area, please contact us for more details.