We love what we do!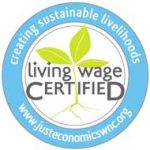 Asheville Cleaning Company follows distinct business ethics we put forth daily. We inherently value positive communication, honesty, accountability, and integrity.
We have chosen a highly-capable team, and each team member is trained to fully understand our cleaning methods so we may provide the highest quality of service. Our service is guaranteed, so if you are ever not 100% satisfied, we will return and fix what was missed, free of charge.
We are driven by our clients' relief when they hire us, and we take pride in a job done right. We have been committed to non-toxic products and green practices from the start.
Here to Serve You!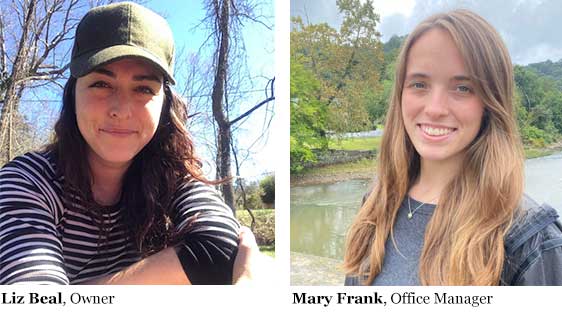 ---
Cleaning That Maximizes Efficiency.
Living in the beautiful communities of Asheville, North Carolina, means we do not have a shortage of activities from which to choose. Whether you love hiking through the Blue Ridge Mountains, exploring lake trails, or hitting Downtown for delicious food and great shopping, there is always something to do. So why not give yourself the gift of time so you can enjoy it? To make the most of your schedule, our professional cleaners are highly skilled and have an efficient way to get in and out; sometimes they work in teams. This allows them to complete their work and leave your home sparkling in as little time as possible. Enjoy your day!
We Come Ready to Work.
Your Asheville Cleaning Company cleaning team will bring their supplies, high-quality equipment, a professional skill set, and a great attitude, so you do not have to worry about a thing. Relax: we've got this! 
Routine Cleaning Around Your Schedule.
We are happy to offer our valued customers weekly, biweekly, and triweekly cleaning services. Tell us what you need, and we will do our utmost to meet the demands of your schedule.
Earth-Friendly Cleaning.
We have always used practices known to help cause as little harm to the environment as possible. Here are some examples: reusable bottles, reusable rags, mop covers, products that won't cause water pollution, shopping locally, and more!
Non-toxic Cleaning.
Achieving a deep clean that is also healthy is essential. We use eco-friendly, non-toxic products that are safe for your family and pets, and our employees love using them, knowing they will not make them sick as some harsh and/or toxic cleaners can.
100% Satisfaction Guaranteed.
If you are not satisfied, we are not satisfied. We strive to meet – and exceed – your expectations with each visit. 
Asheville Local!
We are proud to be an Asheville business! We started small in North Asheville for our first few years. Asheville Cleaning Company provides good jobs to Asheville locals and serves every community in the Asheville area and sometimes slightly beyond. We're glad to contribute to our beautiful area by deep cleaning Asheville NC.
Free Estimates.
Are you interested in exploring our extensive cleaning services? We provide free estimates. Just give us a call or fill out our convenient form online.
Contact Asheville Cleaning Company today to learn more – and tomorrow, you can use your valuable free time to explore Asheville's many opportunities or engage in rewarding activities!