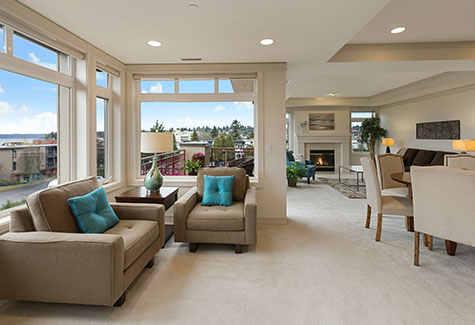 We are a city akin to moving. Tens of thousands of people have moved to Asheville in the past decade. The effects of the global pandemic did little to slow down the population explosion in western North Carolina. In fact, if anything, it only contributed to our growth. Real estate agents have reported selling houses to people from all over the country sight-unseen. Residences rarely remain on the market for more than a few days. The shift to working and learning remotely gave people the opportunity to live wherever they chose. It is obvious why many choose to relocate to the Asheville area. Some of the reasons include:
Famous craft breweries and restaurants 

Thousands of miles of hiking trail

Several world-class mountain bike parks

Some of the best kayaking and whitewater rafting in the South

Excellent shopping opportunities 

Fantastic new careers and a healthy small business community

Remarkably good healthcare for a region our size

Solid school systems 
There is a lot to draw people to the Asheville area. Whether you are moving to a new home in western North Carolina, or you are relocating within the area, it is important to make sure you both leave your old place clean and thoroughly clean and sanitize your new residence. Asheville Cleaning Company is here to help you accomplish your move in and move out cleaning  checklists. 
Move In and Move Out Cleaning Checklist Asheville, North Carolina 
Here is your quick move in/move out checklist for your western North Carolina home:
Kitchen: In the Kitchen
Clean out the refrigerator 

Wipe down every cabinet inside and out

Sweep and mop

Clean out pantry, sweep, and wipe down shelves 

Take out the trash and clean receptacles 

Clean stove tops and dishwasher 

Empty the garbage disposal
Bathrooms: In the bathrooms
Clean showers and tubs

Clean toilets (including the base)

Remove everything from and wipe down medicine cabinets

Clean sinks, faucets, and under sinks

Wipe down mirror glass

Clean exhaust fans 
Bedrooms: In the bedrooms 
Remove everything from closets

Vacuum or sweep and mop floors

Clean drapes and blinds

Dust ceiling fans

Clean all window sills 
Other Rooms: In every other room
Vacuum or clean floors

Polish mantles and wood

Dust all surfaces

Wipe down walls and baseboards 

Clean window glass and doors

Polish hardware

Don't forget to remove everything from the attic and basement
This checklist will get you started, but you may find there is even more to clean. This can feel overwhelming, especially when it is piled on top of everything else you are thinking about during your move. If you want some professional help completing your checklists for moving in or moving out of a new residence, Asheville Cleaning Company is here for you. Contact us for more information about how you can have professional cleaning help.