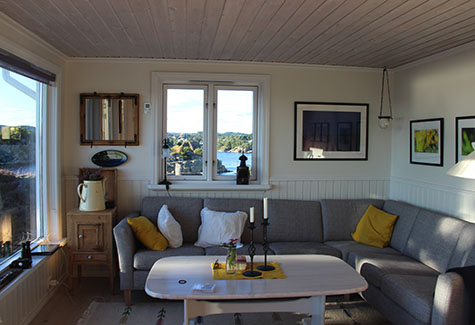 Asheville, North Carolina, has steadily been increasing in popularity as a favorite vacation destination. Owning a vacation rental as a second stream of income has also exponentially increased in popularity. But now that you own the place, how do you maintain that fresh, clean look that makes guests want to keep coming back every time they are in town?
A vacation is supposed to feel like a sanctuary away from life's normal routine. So the place you decide to spend your vacation should be treated like one. But that takes time and energy that most don't have, especially those who have a main job on top of owning a vacation rental. The team at Asheville Cleaning Company are experts in keeping your costs down for deep cleaning.
Western Carolina Vacation Rental Cleaning
You don't have to worry about spending time researching which cleaning products are non-toxic and eco-friendly because we come ready with any cleaning product necessary. You don't have to worry about cleaning in those forgotten nooks and crannies because we have done this a time or two and have a tried and true, efficient method to the madness.
There are a lot of spaces that tend to be forgotten in a home. And when you have a lot of foot traffic in and out of your space, you don't want to worry about guests finding any dirty areas. We understand how important it is to guarantee a spotless home, as online reviews can make or break your vacation rental.
We don't take that responsibility lightly. We cater all of our cleaning services to the individual vacation rental. Here are some general areas on our checklist and just some of the basic services we provide to our Asheville community and surrounding areas. Every checklist is different depending on the space we are cleaning and what specific cleaning needs are requested.
Kitchen
Wipe or scrub all surfaces
Dust top to bottom
Disinfect all areas
Empty the fridge and clean inside all appliances
Check all the drawers and cabinets for left behind items
Refill supplies as necessary
Bathrooms
Scrub all showers, bathtubs, sinks, and toilets
Wipe or scrub all surfaces
Disinfect all areas
Wipe down all light fixtures, mirrors, and window treatments
Wash dirty towels and replace them with new ones
Clean under the sink and inside drawers
Straighten things in drawers and on countertops
Living Room/Den
Remove cushions from couches and chairs and vacuum underneath
Polish wooden furniture
Wipe down all baseboards, trim, doors, and windows
Top to bottom dust and disinfect
Clean any electronics
Bedrooms, same as above plus:
Wash and replace all bedding
Freshen the mattress
Outdoor Area
Disinfect any outdoor furniture
Make sure everything is in its designated place
Clean BBQ grills
Vacuum and Mop all floors
How do I find a trustworthy vacation home cleaner in Asheville?
No need to look any further; Asheville Cleaning Company has been serving the western Carolina region since 2012. We know and value the importance of a clean environment. That is why we love what we do, and we want to share that feeling of a clean space with you. All of our services are customizable to fit your needs best, so don't hesitate to call or text us at (828) 771-6320.