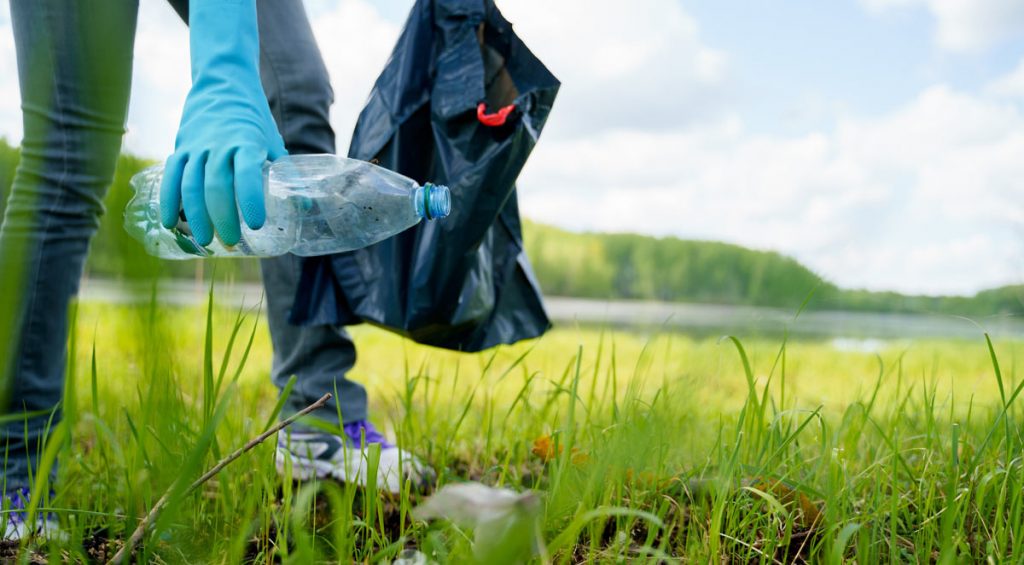 Let's Celebrate National CleanUp Day & World Cleanup Day!
Recently, National CleanUp Day has announced its return on September 21 and World Cleanup Day on September 19.
The outdoors are a wonderful activity for those who enjoy hiking, walking and climbing. Like many beautiful places to visit, Asheville offers a vibrant art scene, historic architecture, and nightlife downtown that is surrounded by North Carolina's Blue Ridge Mountains. Wherever you are hiking Black Mountain, or strolling through the main street, seeing piles of litter and trash can ruin the experience and negatively affect the environment. This year, Asheville residents and visitors who cherish the outdoors can come together to help clean up trails, parks, and communal spaces. Two green holidays, National CleanUp Day and World Cleanup Day encourage people to make an effort to reduce litter and recycle. Asheville's city and nature deserve to remain clean and devoid of our ecological footprint.
National CleanUp Day
National CleanUp Day is a nonprofit organization co-founded by Steve Jewett and Bill Willoughby that millions across the U.S will participate every year. The event promotes organized and individual cleanup events for volunteers who are passionate about keeping the outdoors clean.
Before the green holiday was celebrated annually, Jewett and Willoughby questioned what the world would be like if everyone picked up at least one piece of litter. National CleanUp Day was established to rally eager volunteers to better improve our environment and communities. The event is fueled by a cast network of community-based volunteer groups and partnerships that include Earth Day Network and Keep America Beautiful. 
The inaugural Nation CleanUp was held in 2017 and had over 225,000 participants. The following year at the 2018 event, an outstanding 1,500,000 volunteers collected 14 million pounds of waste. Last year nearly 2 million people cleaned up cities, beaches, parks, and trails across the country. Thanks to the rapid growth and enthusiasm to keep the earth healthy and litter-free, National CleanUp Day will return for its third-year appearance.
National CleanUp Day will be held on the third Saturday of September in all 50 states and the United States territories, from rural to urban areas. Any individuals, groups, or organizations can start a cleanup crew by going to the event's site and signing up. Their goal is to one day united and end trash and while raising awareness about cleanliness and reducing litter.
World Cleanup Day
World Cleanup Day is an annual global social action program that combats with the global solid waste problems that find their way into our ocean. The unofficial holiday is celebrated with litter cleanup and wastage mapping activities spanning across the globe. 
The civic movement is held in nearly every country to raise awareness of the mismanaged waste crisis. Individuals, organizations, governments, and corporations unite to encourage communities to take part in cleanups and help find solutions to mismanaged waste. 
The inaugural World Cleanup Day took place on September 15, 2018. It involved 5% of the world's population that stood up against the global trash problem and made the biggest positive action the world had seen. 
Numerous organizations host World Cleanup Day events globally. In the following year, global cleanup provides efforts in many forms like widespread catastrophes such as earthquakes, floods, and tsunamis. 
Today, World Cleanup Day continues to promote the global community to raise awareness and implement true change to achieve a clean and healthy planet. 
Time to Celebrate
Get together with friends, family, and co-workers alike to organize a cleaning trip to places in your community. Raise awareness against littering and throwing garbage in communal spaces through social media. You can also join a local clean-up crew to help clean the outdoors. 
How to Leave an Impact in Asheville
National Cleanup Day and World Cleanup Day is a great opportunity to get involved in keeping Asheville's beautiful mountains and downtown areas clean. We can observe our quality of life and how cleaning up after ourselves improves our and nature's well-being. Not only will you help keep the plant clean, but by joining together, we can achieve incredible things. From building relationships between communities and society, we're all in this together. 
Join us, Asheville Cleaning Company, on September 21st and 19th 2020. To sign up, and start the cleanup, go to NationalCleanUpDay.org and cleanup.earthday.org.
Asheville Cleaning Company is dedicated to commercial and residential cleaning with earth-friendly practices, non-toxic cleaning, and proud to be a small local business since 2012. If you are interested in our cleaning services in the Asheville area, please contact us for more details.