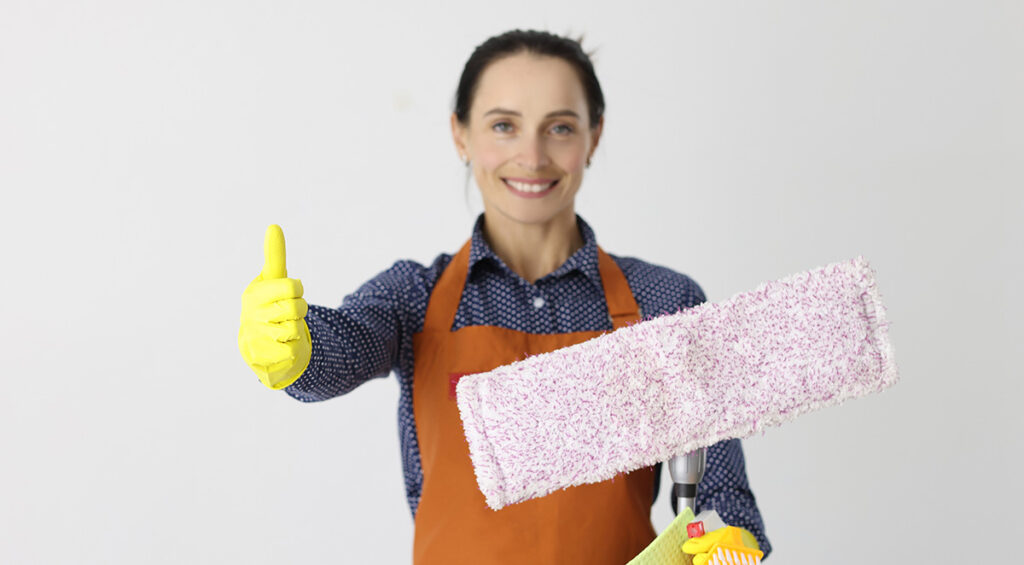 As the new year approaches, it is time to consider your budget for the coming fiscal year and the expenses which would prove worthwhile investments for you and your company. One such investment could be hiring a commercial cleaning company.
Whether you are a small business or a larger company, having professionals clean for you could be a morale booster for employees, and impressive for clients or potential clients. It may seem like depending on your staff or office manager to clean is more economical, but doing so can distract employees from focusing on more important tasks, rendering them less efficient and causing unnecessary stress.
Instead of scrambling to clean up the office before a big meeting, you and your staff could be using that time to prepare. By hiring a professional cleaning company, you ensure that your office will be presentable for your customers, even those who decide to pop in at the last minute.
Tips for Hiring a Commercial Cleaning Company
There are several questions to ask yourself before enlisting the help of a commercial cleaning company. These questions will help you determine whether you would benefit from commercial cleaning services, and how to approach finding a reputable company that meets your needs.
What Services Do Commercial Cleaning Companies Provide?
Professional cleaners consider the spaces around your office that clients will notice if you overlook them. Some areas won't stand out to you since you see them on a daily basis, but commercial cleaners will be able to identify those areas for you. Some common tasks for which you can enlist the help of a commercial cleaning company include:
Top to bottom dusting
Wiping/disinfecting surfaces
Emptying the trash and recycling
Vacuuming and mopping the floors
Cleaning bathrooms
Cleaning breakrooms and kitchens
Cleaning windows
Restocking toilet paper, paper towels, etc.
Sanitizing doorknobs and other commonly used surfaces
What Are the Benefits of Hiring a Commercial Cleaning Company?
There are many reasons hiring a cleaning company can benefit your company, but here are a few of the most compelling reasons it is worth the investment.
Cleaner Workplace: This may seem obvious, but, chances are, your office will be cleaner than ever before when it is regularly being cleaned by a professional. Most companies provide their own cleaning supplies, meaning they are equipped with tools you likely don't have, and they have the knowledge and experience to get the job done well.
Nothing Is Missed: When we see a mess, we clean it up, but most of us don't have a cleaning schedule for our office. Cleaning companies will create a schedule based on the needs and specifications with which you provide them.
Maintaining Cleanliness Will Be More Manageable: With professionals knocking out the most daunting tasks, such as vacuuming, bathrooms, and dusting, your staff members can focus on maintaining cleanliness. Keeping your office space clean will seem much less overwhelming
More Time for Other Things: Time is valuable, and cleaning can be time-consuming. When you hire a reputable cleaning company, such as Asheville Cleaning Company, they can complete the biggest tasks for you, allowing you and your employees to spend your time working.
Reduced Allergens, Germs, and Bacteria: For those who suffer from environmental allergies or respiratory issues, cleanliness can make all the difference. As cold and flu season approaches, regular cleaning and disinfecting can help keep you and your coworkers healthy.
Increased Productivity: We undoubtedly accomplish more when we are not distracted by a messy or cluttered workspace. By hiring someone to clean for us, we pave the way for a happier, more productive work environment.
How Do I Find the Right Commercial Cleaning Company?
Once you have decided to hire a commercial cleaning company, the next step is determining which company is the best fit. Here are some steps you can take to ensure the company you hire is reputable and will meet your needs.
1) Ask Questions
Most companies will provide a free estimate for their services. Be sure to ask what is included in the quoted cost and what is not included. Some other topics you may want to inquire about include the following:
Human resources and training best practices
Cleaning products used
Environmental stewardship
Other products or services provided
Quality control methods
Availability and scheduling
2) Gather References
You may want to begin by reaching out to your network to see if anyone has referrals for exceptional companies or suggestions for which companies to avoid. You can also consult social media.
When you speak with a cleaning business, they should be able to provide you with references. Once you receive this reference list, be sure to contact those on it to ensure their satisfaction with the company.
3) Look at Online Reviews and Testimonials
Typically, you can find testimonials on a professional cleaning company's website. Try searching the company on Google or Facebook to find customer reviews, both positive and negative. In reading the reviews, look for information about professionalism, punctuality, quality, and value.
Hire Asheville Cleaning Company to Clean Your Office
Having a clean business is of the utmost importance in creating a positive and comfortable setting for customers, clients, and employees. It creates trust in those entering your business by showing them you care about the details.
Here are some tips for keeping your office clean and some information about how Asheville Cleaning Company can help your business be a great environment for employees and customers alike.
To book a cleaning, get a free estimate or find out more information about Asheville Cleaning Company, Contact us.