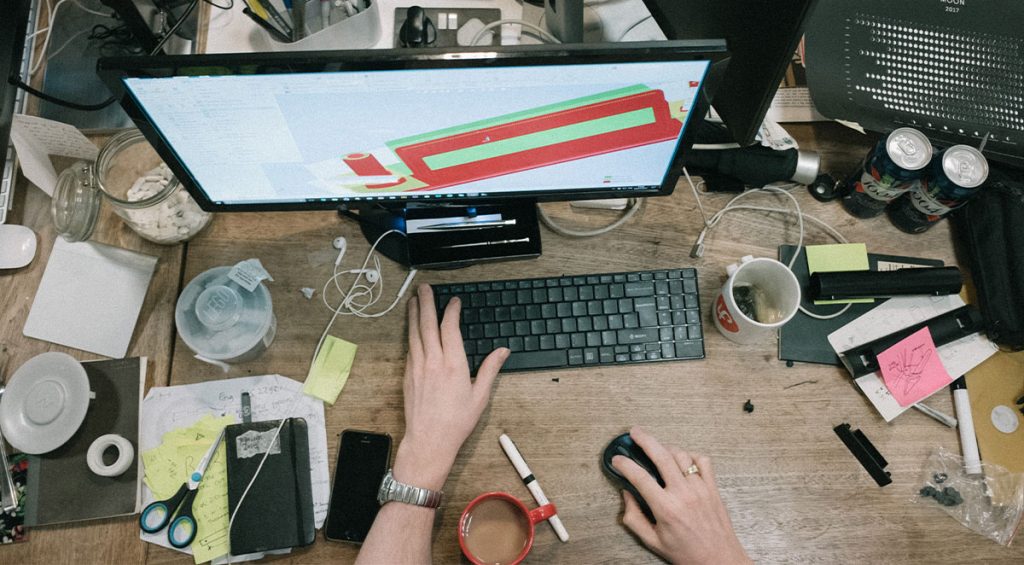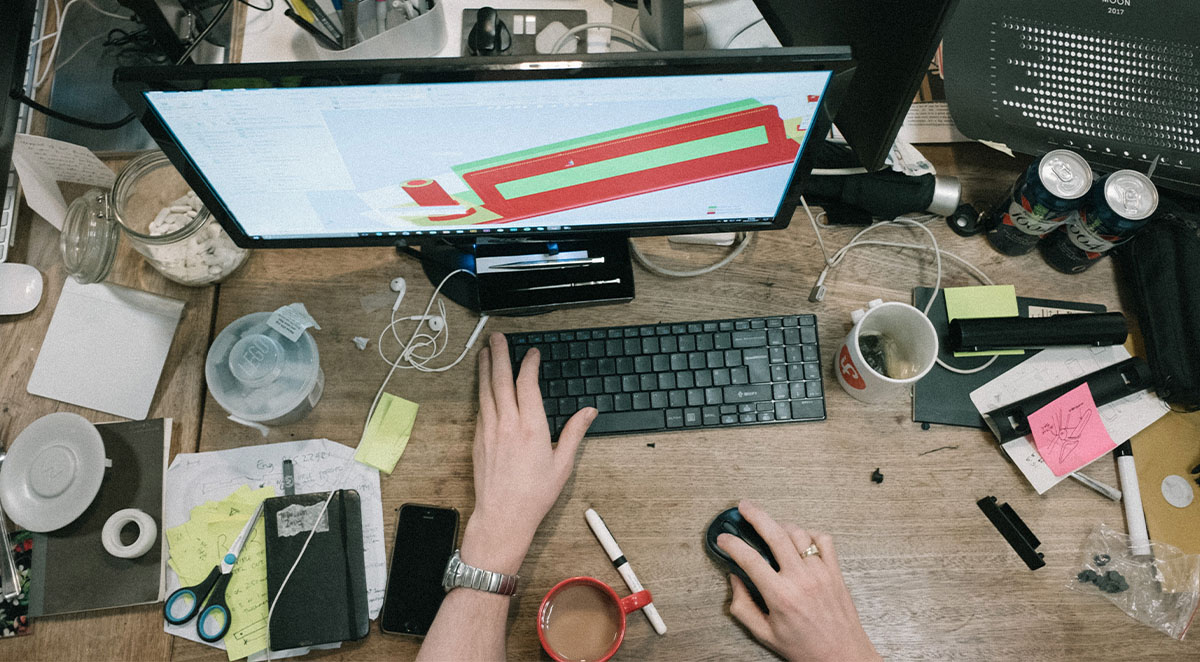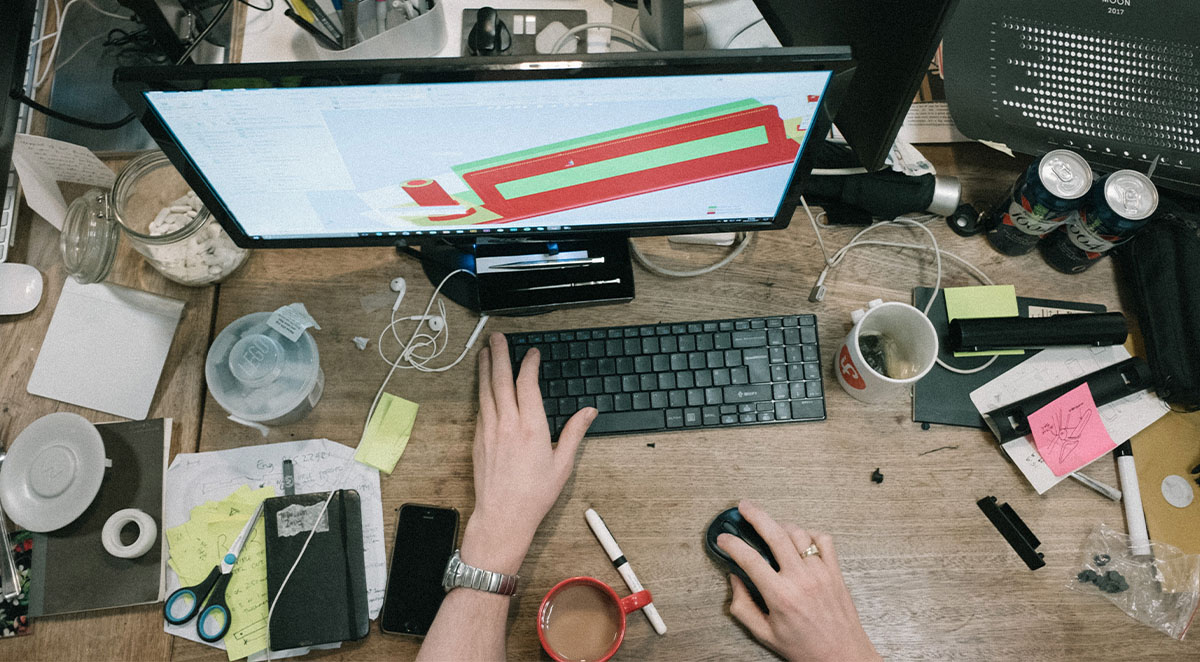 First impressions can make or break a business. A clean office space is the first thing that represents your business to potential clients or customers. Most of us have been working from home, and now that offices are starting to open back up, it is so much more important to maintain cleanliness in the workplace to help everyone with the transition back to the office.
Clean Asheville Office Benefits
A clean workplace benefits the business and employees equally. Making cleanliness a priority shows your employees that their health is important and shows your customers that your business is organized and ready to serve the western Carolina community. 
Increases Productivity
A clean office promotes productivity and morale from employees. The workflow will be smoother, including a less stressful environment, leading to increased profits and better use of wages. Keeping the workplace tidy makes it easier for employees to complete tasks at ease. 
A Clean, Secure Reputation
Keeping a tight ship at your business puts your best foot forward with new or returning customers. It shows attention to detail and the level of care that will be taken with each customer. Your customer can walk away feeling confident that they are protected and in good hands. With tidiness as a priority, the customer never has to worry about potentially sensitive documents being left out for anyone to see. This protects your business, employees, and, most importantly, your customers. 
Safe From Germs
Keeping the workplace clean helps reduce the risk of bacteria and germs spreading throughout the office. Desks can have up to 400 times more bacteria than the average toilet seat. Paying attention to cleaning those hard-to-reach places will make a huge difference in the long run to your business. 
Saves You Money
Sick employees are no use to anyone. Illness costs American employers billions every year. Keeping the office clean means fewer days missed by employees, and healthy employees mean clear minds able to produce top-notch work. Taking care of office furniture and flooring will make them last longer over the years and is much more cost-efficient than purchasing new furniture and flooring because of neglect.
Tips to Keep Your Asheville Office Clean
Now that you understand the benefits of a clean office, we want to share some tips on how to achieve those goals. Working as a team is crucial for everyone to enjoy and maintain a healthy work environment. 
General Guidelines for Desks
Providing your employees with a short checklist consisting of guidelines on what can and cannot be on their desk by the end of the day is a good way to keep those checks and balances in order. This allows everyone to start fresh the next workday and come into the day with a clear desk and clear conscience.
Keep, Maybe, Discard
Cleaning is a whole lot easier when there are fewer items around, and those items all have a home. Decluttering can be overwhelming but try and focus on one area at a time and sort the items into keep, maybe, and discard piles. This will keep you organized as you attack each area of the office. 
Once the unwanted items are thrown away, it is time to organize the remaining items in the most logical places. Labeling these spots is extremely helpful in letting others know where to find and store similar items later on. Make sure to clean and disinfect all areas before putting the items back in their home. 
Empty the Garbage Daily
Throwing out the trash every day is essential to keeping the office smelling and looking clean. Disinfecting the garbage cans every week is necessary for optimal cleanliness. Don't forget any trash can, including the break room, bathrooms, lobby, reception, and personal desks. 
Covid-19 Protocol
Extra sanitation is absolutely necessary, with the Covid-19 pandemic still in full swing. Every surface, nook, and cranny should be thoroughly sanitized at the end of the day, if not multiple times throughout the day. Any shared items should be wiped down between every use. This protects your business and employees from potential health threats and potential closures of your business.
Don't forget to sanitize any of these high-traffic areas: 
Doorknobs

Elevator buttons

Keyboards & mice

Vending machines

Coffee makers

Microwave & refrigerator handles. 

Landline phones
Hire a Professional Office Cleaning Company
Maintaining a thoroughly clean office is time-consuming and can be overwhelming on top of the regular day-to-day workload. Hiring professional cleaners has many benefits, including expertise, eco-friendly cleaning supplies, state-of-the-art equipment, and convenience. 
When professional cleaning experts are hired, that is one less thing you have to worry about. A schedule of cleaning tasks can be made in advance to ensure efficiency between your business and professional cleaners. 
A cleaning company can see grime and dirt that the untrained cannot, and it is guaranteed that the job will be done right and be done right the first time. 
Why Asheville Cleaning Company is the Right Choice for your Business
Asheville Cleaning Company works with you and your business to create a customized cleaning schedule. Our services are guaranteed, so if you are not 100% satisfied, we will return and fix what was missed, free of charge. Our promise to you is to always use non-toxic products and sustainable cleaning practices. We want your business to shine just like the beautiful scenery of our home, Asheville, NC. Call or text us at (828) 771-6320 for a free estimate or to hear more about our methods.