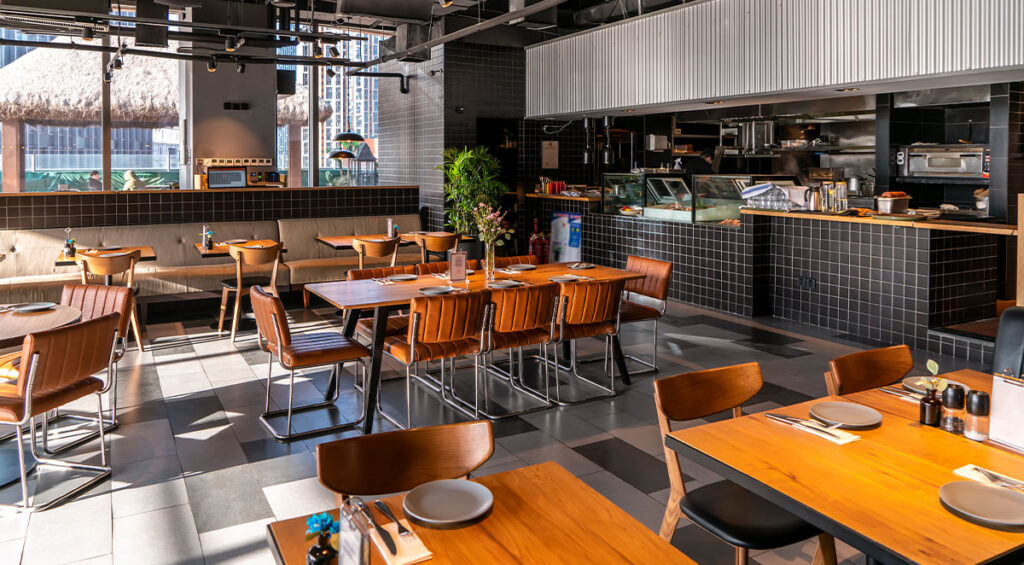 Owning a restaurant in Asheville is a tough job. With so much to keep up with, such as payroll, ordering products, and bookkeeping, it can sometimes be hard to do the things that you are most passionate about. All of the day-to-day duties can keep you from coming up with creative, engaging menus, as well as time away with your family and friends.
One such thing that can get in the way that is often overlooked is front-of-house restaurant cleaning. Your front-of-the-house sets the tone for customer experience, and a dirty restaurant is a no-go for foodies in your area.
Benefits of Professional Restaurant Cleaning Service
A dirty restaurant can make or break your restaurant, especially when a local influencer or food critic slams you for having a messy spot. However, having a tidy restaurant with sparkling restrooms and a beautiful entryway can boost positive reviews and encourage repeat business. It also keeps the focus where it should be: your great food and atmosphere.
Working with a professional restaurant cleaning service will keep your spot looking great, help you avoid health code violations, and see a boost in profits due to happy customers who trust you and your business.
When you work with Asheville Cleaning Company, we provide cleaning and disinfecting services throughout the entire front of the house. We can help establish the following:
A professional clean that keeps your establishment looking top-notch.
Better conditions for employees and customers contribute to the culture and experience of your space.
Improved reputation within your local community
We use top-quality green products that cause as little harm to the environment as possible. Additionally, all of our products are non-toxic and safe for your restaurant or bar.
When it comes to cleaning your space, we do everything from basic bathroom cleaning to full-fledged deep cleaning of your restaurant's front house area. We have the tools and know-how necessary to prepare your restaurant for a successful week.
Why We Are Asheville's Choice for Restaurant Cleaning
Do you need top-notch cleaning services for your restaurant or bar? We have the team for you. With over ten years of experience, we have been putting the needs of our customers first.
Our highly capable team is ready to take your restaurant's cleanliness to the next level. Your satisfaction is guaranteed, and if we ever miss a spot, we will return and take care of it free of charge.
If you live in the Asheville area, contact us today for a free estimate, and we will create a fully customized plan detailing the specifics of your restaurant's needs.