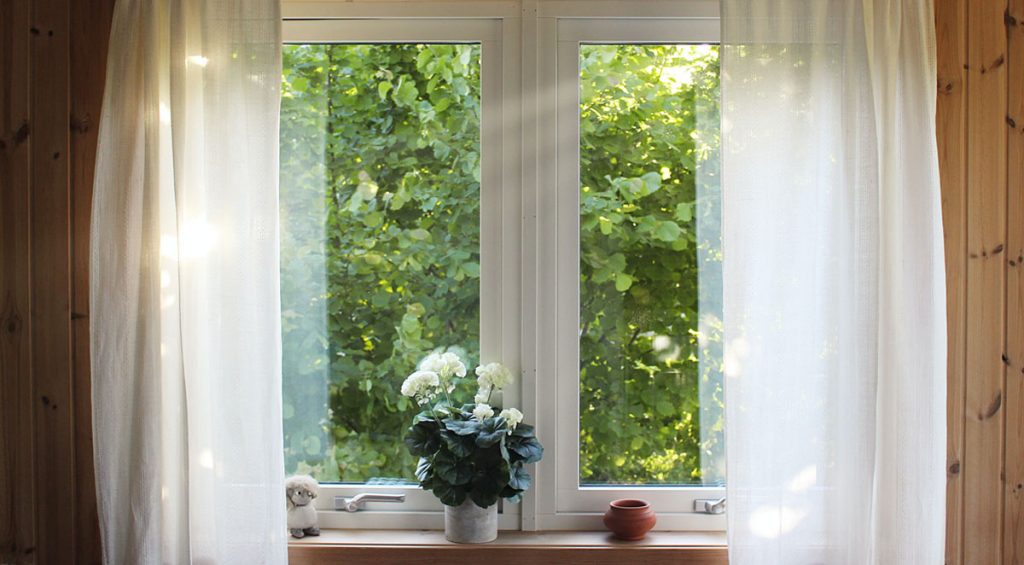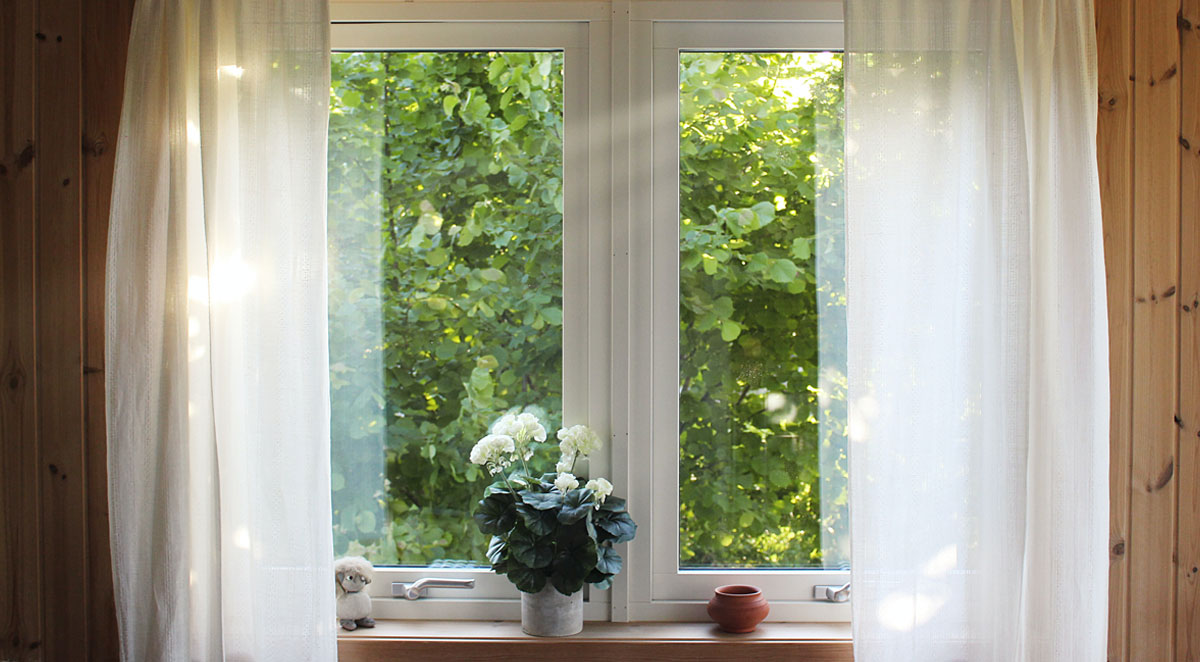 There is an increasing number of travelers who are choosing vacation rentals instead of hotels. However, their expectations don't differ when it comes to cleanliness. If you own a rental vacation home, you might want to consider hiring a professional cleaning service. Staying on top of all those rental property cleaning tasks can be a hassle for those who want to conquer the cleaning themselves. You should stay away from commercial cleaning products because they are harmful to the environment. These products lead to air pollution and waste. Here are 14 tips for environmental cleaning alternatives for cleaning your vacation home.
14 Tips for Environmentally Friendly Vacation Home Cleaning
1) Crack Windows Open
When you are cleaning your home, it's not a bad choice to crack open a few windows to let fresh air in. To keep things fresh, open your windows every so often to let in the crisp outside air.
2) Switch to LED Light Bulbs
Although regular bulbs are inexpensive, they produce more heat and risk of fires or burnt fingers. Switching to LED light bulbs is safer for your guests and more efficient for the environment.
3) Use a Filtered Water Dispenser
Most guests will bring plastic water bottles when they stay at your rental. You can reduce the number of plastic bottles and clean up by investing in a water filter for your kitchen faucet. This small upgrade will give the guests clean and filtered water they can trust.
4) Provide Recycle Bins
Not only is recycling one of the easiest eco-friendly ways, but it also encourages the guest to recycle and keep your rental home environmentally clean.
5) Look for Leaky Pipes
When cleaning, make sure you look underneath the sinks to detect if there is any leaking. It's important that your faucets are in good working order and not wasting water. When guests arrive, you don't want any water leaks or damage because mold can build up.
6) Baking Soda
Adding baking soda to your cleaning routine is a life changer. It can tackle smelly carpets, unclog slow drains, all-natural oven scrub, shine stainless steel, deodorize washers, and clean toilets. There are plenty more ways to clean with baking soda, but it is a must to have in your home.
7) Scrub With Lemon
Another resourceful and eco-friendly way to clean is by using lemons as an essential part of your all-natural sanitizing regimen. Lemons have antibacterial and antiseptic qualities that can be paired with vinegar for an all-around cleaner. You can also buy half of a lemon with salt to scrub crusty stains on copper pots.
8) Choose White Vinegar
Like lemons, white vinegar has antibacterial properties to clean your home. It's a powerful stain remover when diluted with water, cleans almost every surface of your home, and eliminates bad odors.
9) Skip Air Fresheners
Most people like the lingering scent with the help of air fresheners; however, store-bought mixtures come packed with unnatural additives that can reduce air quality. Instead, opt for a natural version. For example, boil cinnamon, lemon, and other plants you like and wait for the all-natural scent to fill your home. You can also diffuse essential oils as an eco-friend option.
10) Always Have Borax
Using some borax with your laundry will aid your detergent by softening the water and brightening the colors of your clothes. It can also be used as a bathroom scrub, restore stained tiles, or mix up an all-purpose cleaner with borax, vinegar, hot water, and a few drops of dish soap. You can even add your favorite essential oil before filling the rest of the bottle with water. This all-purpose cleaner can be used on any surface and in all different areas.
11) Incorporate House Plants
Houseplants not only provide a relaxing mood but also can improve air quality too. They breathe in and neutralize the toxins lingering in your home and breathe fresh oxygen for you to enjoy.
12) Save Old Dryer Sheets
Store-bought dryer sheets can be used even after the dryer. Instead of throwing them away, their soft texture is perfect for wiping dust away from delicate surfaces without scratching them.
13) Use Homemade Cleaners
Some of the best household cleaners come from ingredients you already have in your pantry. There are a lot of natural cleaning recipes online that you can make for homemade glass cleaners, laundry detergents, and all-purpose cleaners.
14) Buy Green Cleaning Product
If you don't want to hassle with making your own, choose a local company that makes their own all-natural cleaners. There are many in the Asheville area!
Asheville Cleaning Company – Green Cleaning Techniques
If you are looking for a professional cleaning service for your vacation home, Asheville Cleaning Company is here for your cleaning needs. Our team uses an EPA-Certified disinfectant for COVID-19 that is hospital-grade, botanical, and non-toxic. We only use products we feel comfortable using in our home and are not harmful to our cleaning crew or the planet. Please contact us for more details about cleaning your home in Asheville, NC.