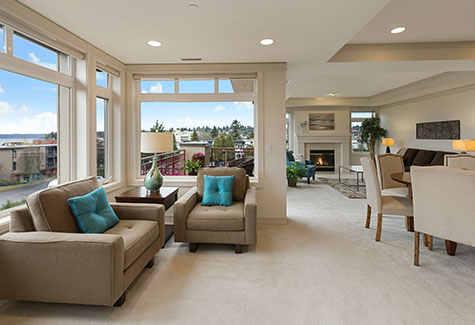 One thing that attracts visitors and new residents to Asheville, North Carolina, is the breathtaking outdoors. People come from around the area to visit and settle here to enjoy mountain life. Travelers and residents are eager to explore the half-a-million acres of protected woodlands in state and national parks and forests. Here are some of the reasons why:
You'll never run out of things to do in this city, whether you've just arrived here or have been a resident for years or generations. A few examples of what people spend time doing include:
Hiking one of the countless trails that wind across the mountains. Hikes in Western North Carolina range from short strolls to extensive wilderness journeys.
Mountain biking through the Pisgah wilderness at Bent Creek, Mills River, Black Mountain, and beyond, or in one of the many bike parks like Kanuga, Kolo, and the Riveter.
Rafting, kayaking, canoeing, or floating leisurely on a tube down one of the numerous natural rivers and streams.
Western North Carolina has activities including ziplining, rock climbing, skiing, snowboarding, and wildlife viewing.
Taking in the cuisine, culture, and arts in Asheville's downtown or one of the quaint mountain communities nearby.
There is too much to see to be bogged down by chores and cleaning. But homes still need to be cleaned. Asheville Cleaning Company can assist you if you need support with regular house cleaning so you can take advantage of everything our region has to offer. We provide routine, weekly cleaning services to residents and commercial entities throughout the region.
Weekly Cleaning Services in the Asheville Area
It has never been more important to ensure your home is thoroughly cleaned and sanitized to reduce the risk of getting sick. As experienced cleaning experts, our job is to improve your cleaning routine.
We start with a deep level of cleaning (similar to the one listed above as "one-time cleaning") to get to your baseline. Then, we visit regularly for upkeep, so you may have a freshly cleaned house on a regular basis!
If weekly cleaning is the frequency you need, Asheville Cleaning Company can help.
Why Choose Asheville Cleaning Company for Weekly Cleaning Services
Like you, we love the outdoors and the natural surroundings that make our area special. Asheville Cleaning Company is pleased to offer ethical, weekly cleaning services for homes and businesses.
When cleaning, we utilize high-quality, non-toxic solutions like an EPA-Certified disinfectant that is safe for use in hospitals
Our employees use cleaning and protective gear
We use HEPA [high-efficiency particulate air] filter vacuums
We utilize Bon Ami, which is a non-toxic and biodegradable natural scouring  powder
We only use supplies that we wouldn't hesitate to use in our homes and that don't hurt our workers, clients, or the environment. You can have peace of mind knowing that your house is being cleaned sustainably and that any children or pets inside are secure.
We know that different residents have unique needs. If you are searching for someone to help you with routine cleaning, whether it's weekly, monthly, or something in between, reach out to the team at Asheville Cleaning Company today!