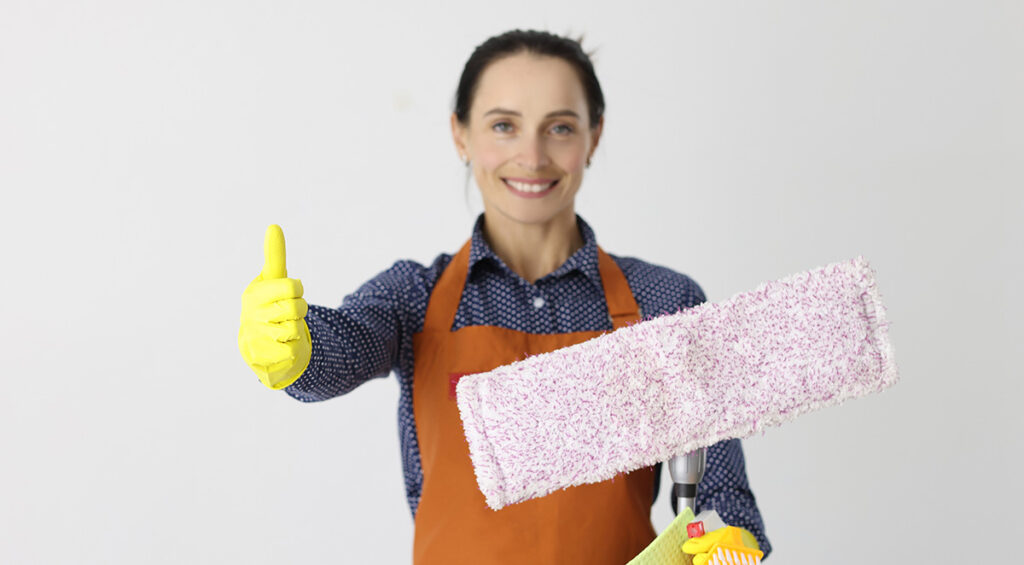 If you are a homeowner in Asheville, NC, you know exactly how important it is to regularly deep clean your home. Not only will a deep clean offer a sense of accomplishment, but also a relief, as a dirty house can feel highly demoralizing.
While deep cleaning is an important part of home ownership, it can be hard to find the time to make a deep clean happen, especially when you have the wonders of Asheville at your fingertips.
With a plethora of fun outdoor activities, such as mountain biking in the nearby Bent Creek Experimental Forest and taking long drives on the Blue Ridge Parkway, offloading your deep cleaning responsibilities is totally worth it. Hiring a residential deep cleaning company allows you to spend more time focusing on the things you love, work, and your family.
Benefits of a Residential Deep Cleaning Company
There are so many incredible benefits to hiring a cleaning company to take care of your deep cleaning needs. Of course, there are the obvious ones, like extra time not worrying about deep cleaning your home and having professionals ensure your home is spotless, but there are plenty of other benefits, including:
Thorough cleaning: Deep cleaning professionals have the expertise, experience, and equipment to perform a thorough cleaning of your home. They are meticulous, making sure that every area is cleaned and sanitized, even the ones that are frequently missed during routine cleaning procedures.
High-quality results: Professional cleaners have the knowledge and skills to deliver high-quality results. They have received training in a variety of cleaning methods, are knowledgeable about the products to use on various surfaces, and have the necessary equipment to ensure the highest level of cleanliness. Their expertise ensures that your home will be thoroughly cleaned and maintained to a high standard.
Removes deep-seated dirt and grime: Over time, dirt, dust, and grime can accumulate in hard-to-reach areas of your home. To remove these ingrained contaminants, skilled deep cleaners employ specialized methods and tools. They can perform a thorough cleaning on carpets, upholstery, blinds, air ducts, and other surfaces.
Improves indoor air quality: Deep cleaning involves removing dust, allergens, and pollutants from your home, which can significantly improve indoor air quality. Professional cleaners eliminate airborne particles to lower the risk of allergies and respiratory problems by using high-efficiency particulate air (HEPA) filters and cutting-edge cleaning techniques.
Eliminates germs and bacteria: To prevent the spread of disease and maintain the health of your family, professionals use sanitizers and cleaning agents that are up to industry standards and are capable of killing viruses, bacteria, and other dangerous microorganisms.
Extends the lifespan of surfaces and furnishings: Regular deep cleaning helps maintain the condition of your surfaces and furnishings, potentially extending their lifespan. Professional cleaners use appropriate cleaning methods and products that are gentle yet effective, preventing damage and preserving the quality and appearance of your belongings.
Stress reduction: Cleaning can be a stressful and overwhelming task, especially when it involves deep cleaning. Hiring professionals to handle the job can alleviate stress and provide peace of mind, knowing that your home is in capable hands. You can relax and enjoy a clean and healthy living environment without the burden of cleaning-related responsibilities.
Asheville Cleaning Company, Asheville's #1 Deep Cleaners
Do you need top-notch residential cleaning services? You can count on our team. We have been prioritizing the needs of our clients for more than ten years.
Our incredibly skilled team is prepared to improve the cleanliness of your house significantly, whether it be through a general cleaning or a deep clean. Your satisfaction is guaranteed, and if we make a mistake, we'll come back and fix it without charging you.
To learn more, contact us today!